Hi guys, I just wanted to share with you Lisa's He Qi Crystal Designs, (they're gorgeous!).
All of her peices are handmade, and she is having a giveaway honoring that she has reached 100+ followers. You can visit her blog here:
http://www.hqcdblog.blogspot.com/
The rules are very simple and short, so please check it out!
Rules of Entry:
1. Be a follower of this blog.
2. Comment on this post with your favorite piece on my
WEBSITE
. Leave me your EMAIL in case you win.
3. Spread the word on your blog, youtube, facebook, twitter whatever! ANYWHERE! Link me =)
The Prize:
14mm SWAROVSKI Heart and Antique Silver Crown Pendant Necklace
Pendants are on sterling silver bails, on 16-inch sterling silver box chain.
$30 Value.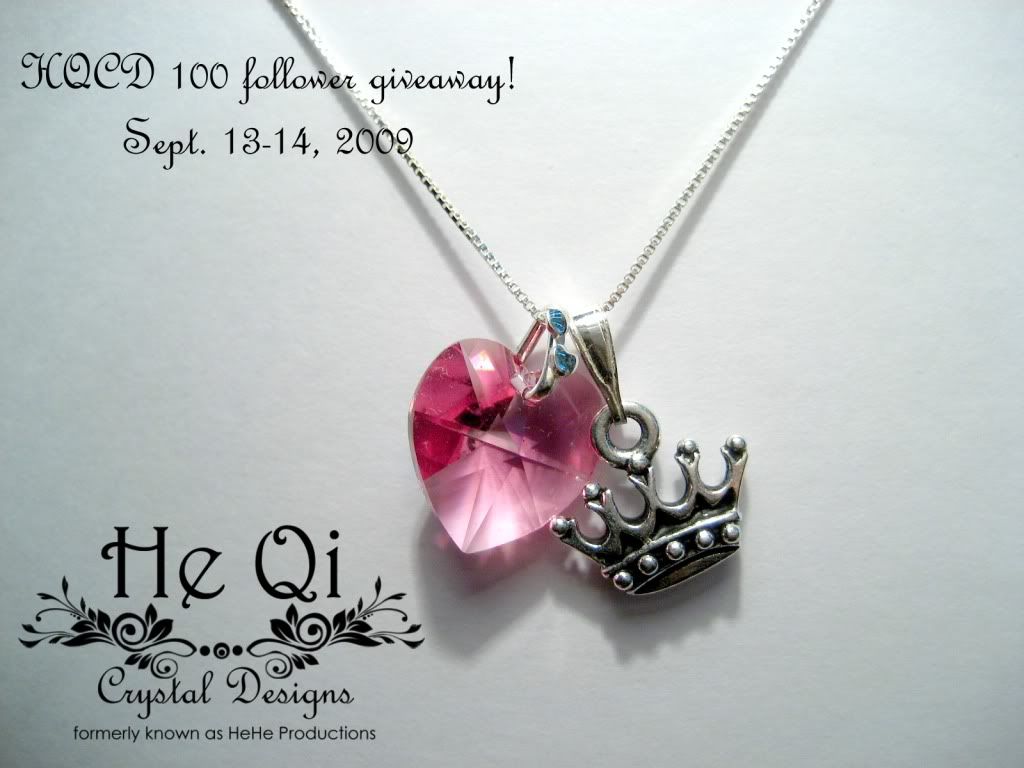 see you guys! :)